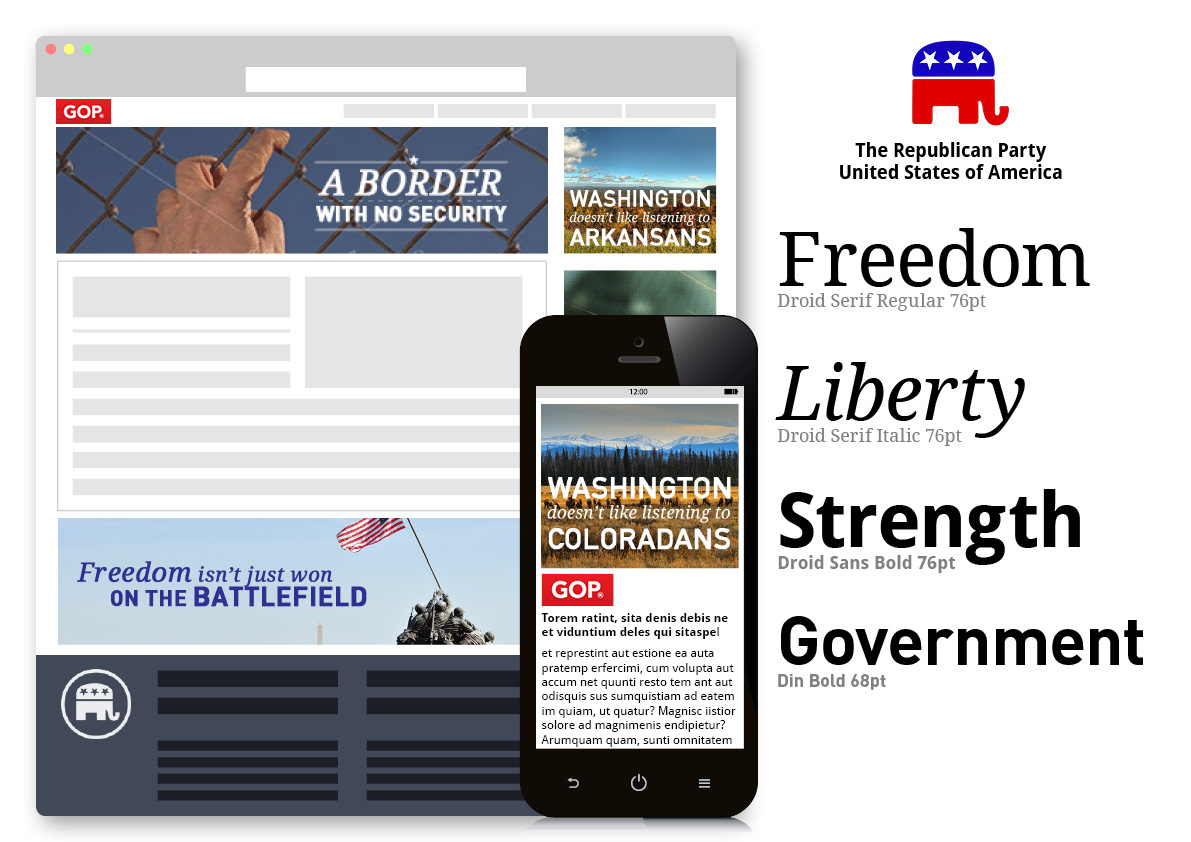 The brief for this project was to create a targeted, highly engaging web campaign to integrate seamlessly alongside the parties other strategic marketing campaigns with the ultimate aim of motivating people to get out and vote republican.
I was working with an expert team of social scientists, developers, creatives and advisors. We were briefed on best practices for adjusting to the American audience before our research phase would begin. Once we had written up our guidelines and segmentation, work started on the web banners, web pages and email newsletters.
Project scoping was key to the success of this project. Sophisticated targeting methods would be used to get the right messages to the right viewers, taking into account different personality types and environments. Colour selection was especially important to increase potency of each message.



The numbers told us the republicans would lose overall, so any efforts we made would be damage limitation. To this end we did a good job. The results showed a big improvement after we launched our campaign.